Branding Design
DECO stands for Deaf Creativity Community. The blue letter C with the eye symbol emphasizes creativity and visuality. The primary assets of this branding are the hand and eye icons which represent American Sign Language culture. The yellow, blue, and pink colors reflect the vibrant, unity, optimistic characteristics of the Deaf Community.
Main + About Pages
This main page allows Deaf creatives to connect with other professionals through weekly spotlights and featured works. Our about page provides additional information for the hearing audience to learn about the Deaf community including a brief introduction to the Deaf community, basic ways to communicate with Deaf people, and resources for accommodations.
Map Searching
The map searching page allows people to locate and connect with other Deaf creatives in selected states. This feature enables community building and enhances the searching experience for Deaf creatives.
Workshops + Meetups
Ideally, DECO will hold workshops that are open to everyone. These workshops provide a space for Deaf creatives to thrive in their development, creativity and networking. The goal of the workshops and meetups is to help create and expand Deaf creativity communities locally.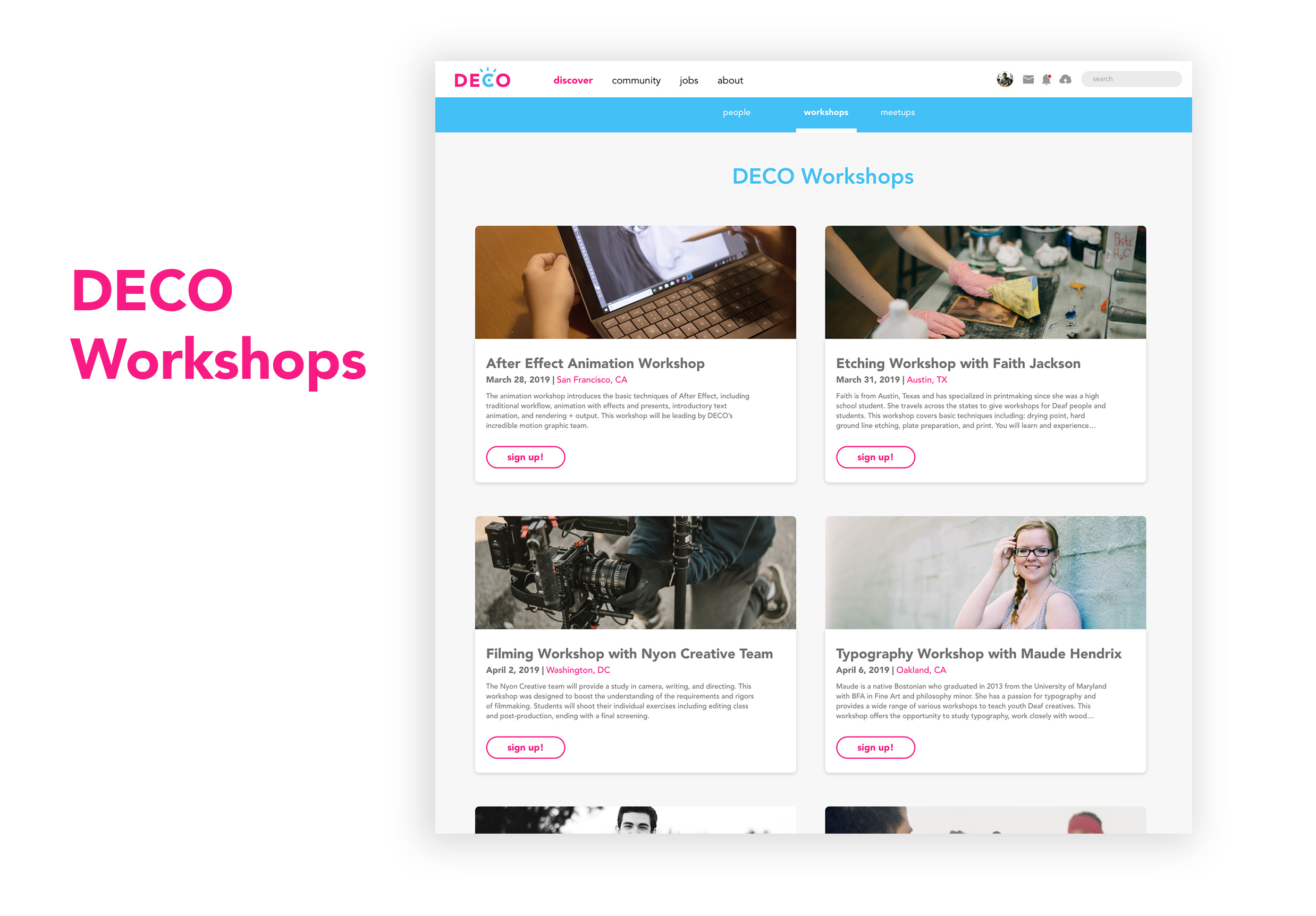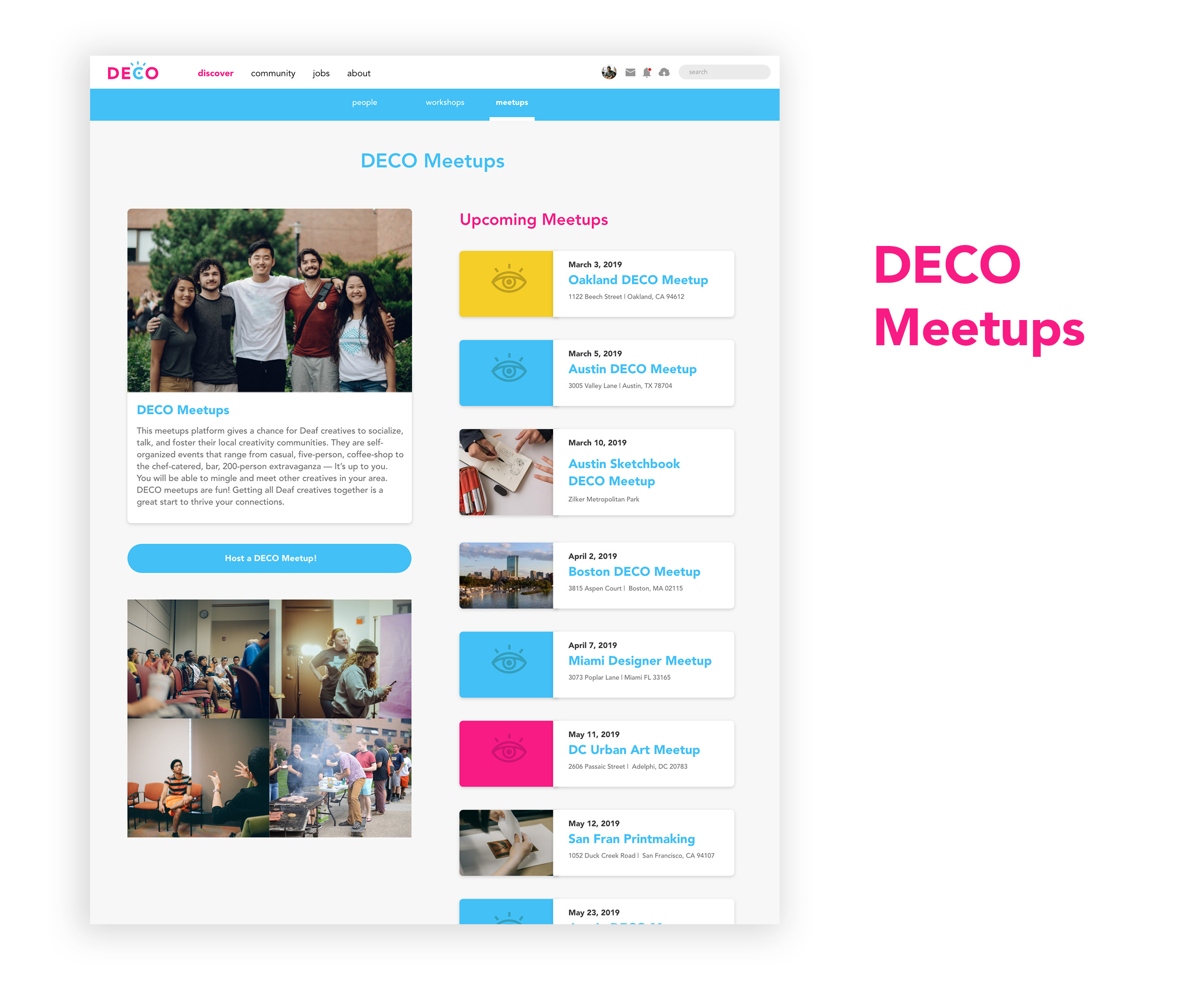 Job Postings
Generally, disabled people have a harder time searching for jobs. DECO provides a job posting section for companies to post current job opportunities.
All job postings will be labeled with either "Deaf Owned Business" or "Deaf Friendly". "Deaf Friendly" label is for hearing companies who want to work with Deaf people, have previous experiences with Deaf employees or have employees who know how to sign.
Social Media Materials
Our main marketing platform is social media. We use it mainly to reach out to our Deaf creativity community and hearing audiences. Social media is also a platform for sharing events, albums, videos and ideas. Incorporating a strong, bold branding design into social media contents helps to attract attention to this platform for Deaf creatives.
Email Marketing
With this virtual platform, our primary marketing material is email blasts. Email marketing has a larger reach and gives us the opportunity to broaden our attraction for Deaf creatives. Email blast is the preferred communication channel and it tends to deliver our messages directly.