Our Mission
Art is used to create healthy, stress-free experiences for teens to help disconnect themselves from their daily stresses. The growing epidemic of stress for teens is on the rise and they are under extreme pressure to do well in school, sports, etc which results in increased anxiety, sleep deprivation, and depression. Through this art therapy program, teens are empowered to let their creativity create positive distractions.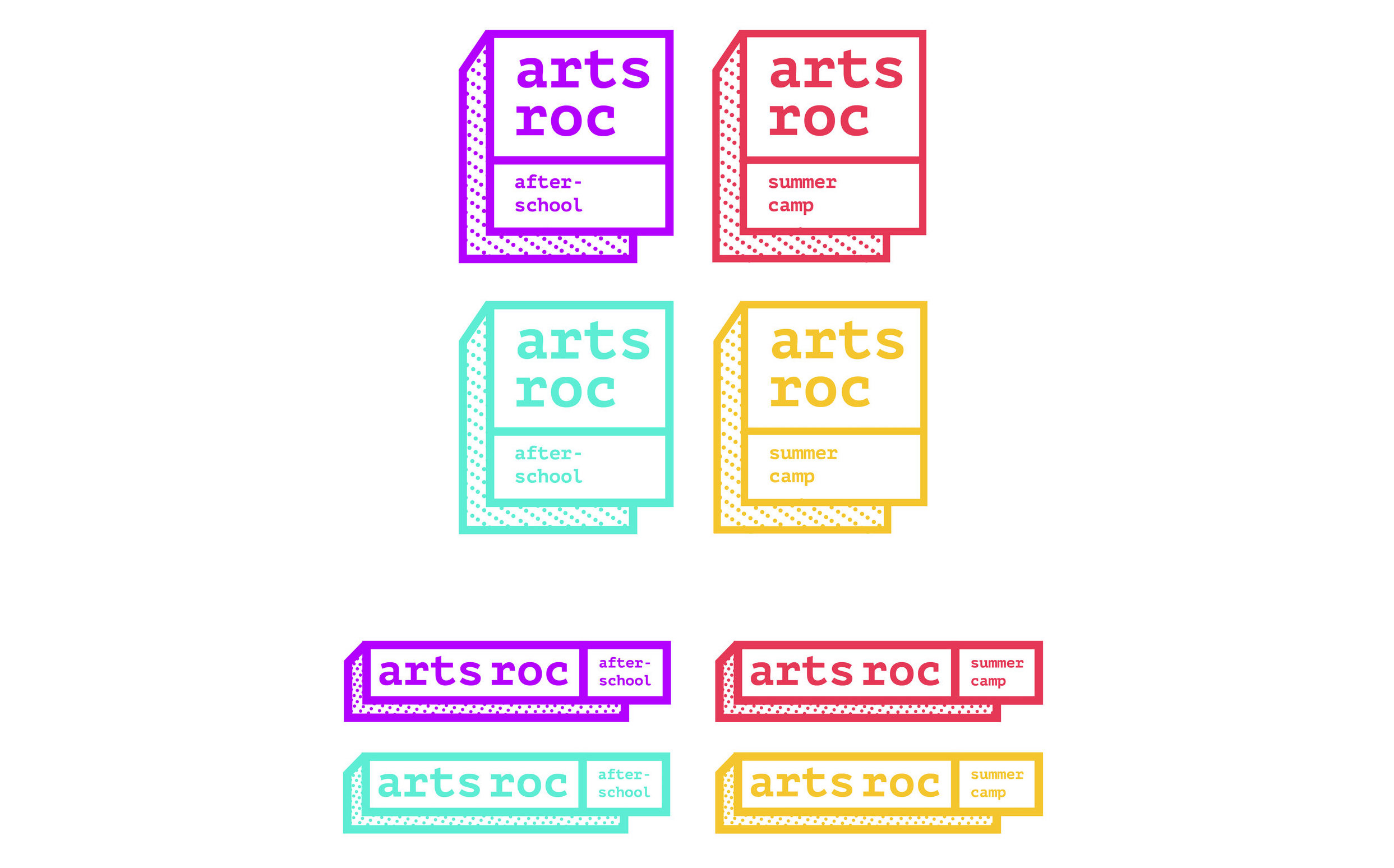 Brand Design
The new brand goal for ArtsROC is also to make the program more attractive to teens and also to promote high-energy and positive feelings targeting middle and high schoolers. The main bold color brand, bright neon purple and blue teal, represents the excitement and fun that ArtsROC has to offer.
New typeface and logo design delivers a modern digital, electronic feel to the branding. In this ideal art therapy program, teens will be able to participate in both digital and traditional art. My rebranding concept focuses on creating fun, exciting ideal experiences for teens to reconnect with themselves through art therapy.